COMPARATIVE TABLE REGARDING FORMATION OF BUSINESS ENTITIES, namely PRIVATE COMPANY ("IKE"), SA ("AE"), Ltd.. ("EPE"), General Partnership ("OE'), Limited Partnership ("EE"), SINGLE-PERSON Business , THEIR ADVANTAGES & DISADVANTAGES
 
CRITERIA
Private Company ("IKE")
LTD. («EPE»)
SOCIETE ANONYME («AE»)
GENERAL PARTNESHIP («OE»)
LIMITED PARTNESHIP («EE»)
ONE-PERSON BUSINESS («ATOMIKI»)
 
BUSINESS TYPE
CAPITAL ENTITY
CAPITAL ENTITY
CAPITAL ENTITY
PERSONAL ENTITY
PERSONALENTITY
PERSONAL ENTITY
Α
FORMATION PROCEDURE DEPENDING ON BUSINESS TYPE
 
 
 
 
 
 
1
MINIMUM
1 €
2.40 €
25.00 €
0 €
0 €
0 €
NECESSARY CAPITAL
2
CONTRIBUTION
Yes
Yes
Yes
Νο
Νο
Νο
IN
KIND
3
NON-CAPITAL CONTRIBUTION
Yes
Νο
Νο
Νο
Νο
Νο
4
NUMBER OF PARTNERS
>2
>2
>2
>2
>2
1
5
Partners' / Shareholders'' responsibility
IKE' s responsibility and not that of its Shareholders'
Limited to the extent of the Partners' contribution in matter or cash
Limited to the extent of the Partners' contribution in matter or cash
Limitless
a. General Partners: 100% & their personal properties as well
Limitless
b. Limited Partners: as to the extent of their contribution in matter or cash
6
Representation & Management
Α. General Assembly/ Meeting, and
Α. General Assembly/ Meeting, and
Α. General Assembly/ Meeting, and
Its Partners
Its Partners
Its Partners
Β. Managers
Β. Managers
Β. Managers της
7
Duration
Certain Time: up to 12 years' time (extension option)
Indefinite
> more than 50 years in principle
Indefinite
Indefinite
Indefinite
8
Point of Establishment / Launching
Service Point of Citizens ("KEΠ») or  Business Registry
Accredited Notary
Accredited Notary
Service Point of Citizens ("KEΠ») or  Business Registry
Service Point of Citizens ("KEΠ») or  Business Registry
Service Point of Citizens ("KEΠ») or  Business Registry
9
Estimated Cost  of Establishment / Launching within Business Registry
100 €
100 €
100 €
100 €
100 €
10 0 €
10
Further expenses  i.e. Notary's fees
44,02€  plus 6 € per sheet plus taxes  24%
44,02€  plus 6 € per sheet plus taxes  24%
500 € plus 6 € per sheet plus taxes 24%
0 €
0 €
0 €
11
Further expenses, possibly of a lawyer if that is require
Non-compulsory, only after an agreement among members if needed
Non-compulsory, only after an agreement among members if needed
Non-compulsory, only after an agreement among members if needed
Non-compulsory, only after an agreement among members if needed
Non-compulsory, only after an agreement among members if needed
Non-compulsory
12
Legal fee regarding social security taxes of Lawyers
Non-compulsory
Non-compulsory
0,5%  or 1% on the Company's capital share
0,5%  or 1% on the Company's capital share
0,5%  or 1% on the Company's capital share
Non-compulsory
13
Tax on Capital Concentration
1%
1%
1%
0%
0%
0%
14
Fee in proportion to Capital for the Competition Commission in Greece
0%
0%
1‰
0%
0%
0%
 
 
 
 
 
 
 
 
 
 
 
 
 
 
 
 
Β
TAX DEPENDING ON THE COMPANY'S FORM
Private Company («IKE»)
LTD. («EPE»)
SOCIETE ANONYME («AE»)
GENERAL PARTNESHIP («OE»)
LIMITED PARTNESHIP («EE»)
 ONE-PERSON BUSINESS («ATOMIKI»)
1
Company tax
29%
29%
29%
29%
29%
*
2
Dividends tax
15%
15%
15%
0%
0%
0%
3
Tax Down Payment
100%
100%
100%
100%
100%
100%
4
Entrepreneurship fee
1.00 €
1.00 €
1.00 €
1.00 €
1.00 €
650 €
C
ADVANTAGES
Private Company («IKE»)
LTD. («EPE»)
SOCIETE ANONYME («AE»)
GENERAL PARTNESHIP («OE»)
LIMITED PARTNESHIP («EE»)
ONE-PERSON BUSINESS («ATOMIKI»)
1
Minimum Capital Absences
Yes
Νο
Νο
Yes
Yes
Yes
2
Quick and simple launching through Business Registry
Yes
Yes
Νο
Yes
Yes
Yes
3
Flexibility in reaching decisions
Yes
Νο
Νο
Yes
Yes
Yes
4
Funding through stock market
Νο
Νο
Yes
Νο
Νο
Νο
5
Formation Cost
Low
Medium
High
Low
Low
Low
 
 
 
 
 
 
 
 
 
 
 
 
 
 
 
 
 
 
 
 
 
 
 
 
 
DISADVANTAGES
 
 
 
 
 
 
Δ
 
Ι.Κ.Ε.
LTD. («EPE»)
SOCIETE ANONYME («AE»)
GENERAL PARTNESHIP («OE»)
LIMITED PARTNESHIP («EE»)
ONE-PERSON BUSINESS («ATOMIKI»)
 
 
 
 
 
 
 
 
 
 
 
 
 
 
 
 
1
High Formation Cost
Νο
Yes
Yes
Νο
Νο
Νο
2
Inability to raise funding through stock markets
Yes
Yes
Νο
Yes
Yes
Yes
3
Fund recording at all times
Yes
Yes
Yes
Νο
Νο
Νο
4
Book keeping recording
Yes
Yes
Yes
Νο
Νο
Νο
5
Difficulty in purchasing/ selling shares
Νο
Νο
Νο
Yes
Yes
Yes
6
Funding
Yes
Yes
Yes
Νο
Νο
Νο
7
Compulsory social security of Partners with the sole competent Greek Social Security Authority (namely "ΕFΚΑ (former Merchants' Guild)
Solely the Managers
Yes
Just the members of the Board of Director that are simultaneously shareholders of a 3%+ percentage
Yes
Yes
Yes
We are future-oriented by setting strategic long-term goals; planning ahead is not just a necessity but an inherent characteristic of our corporate identity.
We strive for fairness by treating everyone with respect, not just courtesy.
Our mind-set is global thus we enjoy working seamlessly across borders.
We focus on delivering world-class legal services and advice, thus reaching for the highest standard possible means that excellence is the only threshold.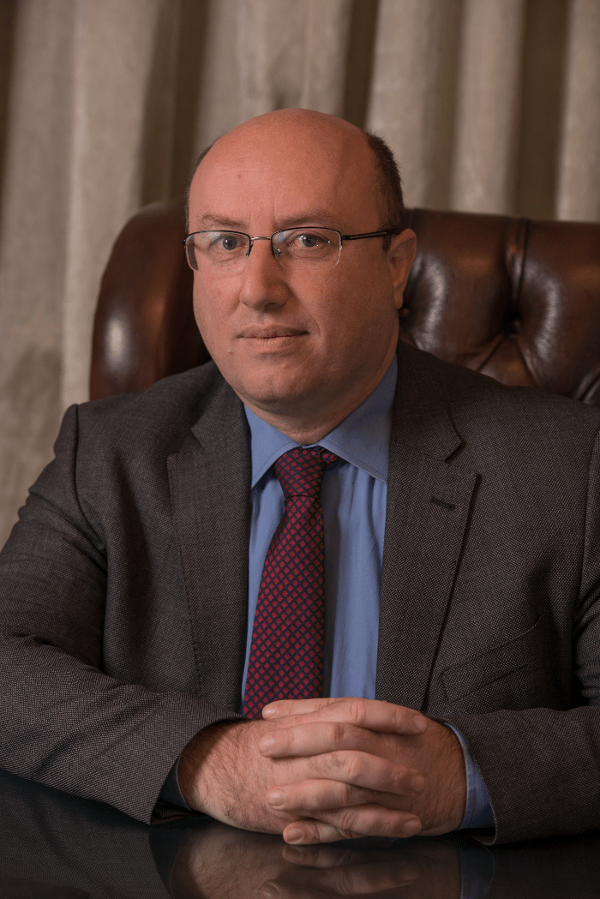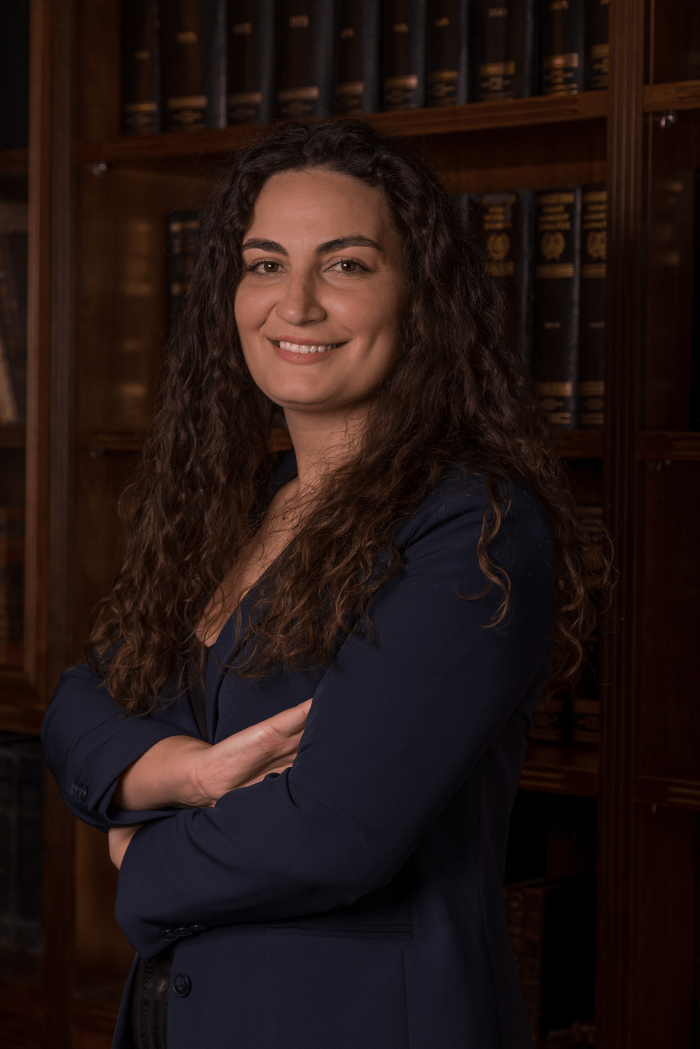 For more information on Company Issues
Please contact us on 800 11 500500 (Free Phone Number/Assignor Service – 24/7), or