Formation of Companies in Greece
What We Offer
In terms of a Private Company and even of a Limited Liability one, a certain legal entity may as well be the single partner of a new company, even if it is a foreign one. In any case, though, the new company needs a Greek tax number. At the same time, it also needs at least one individual who shall be appointed as manager of the company.
In terms of a Societe Anonyme, the only partner may as well be just a legal entity, and even more so a foreign company. However, a certificate has to be issued either from a national or from a foreign competent authority which shall be confirming all personal details and status of the single-person owner which is practically a legal person.
The same thing, i.e. involvement of a legal entity as a partner, could happen with personal partnership formations, i.e. both General and Limited Liability ones.
We are future-oriented by setting strategic long-term goals; planning ahead is not just a necessity but an inherent characteristic of our corporate identity.
We strive for fairness by treating everyone with respect, not just courtesy.
Our mind-set is global thus we enjoy working seamlessly across borders.
We focus on delivering world-class legal services and advice, thus reaching for the highest standard possible means that excellence is the only threshold.
ESTABLISHMENT PROCEDURE RELEVANT DATA AND DOCUMENTS WITH REGARDS TO ESTABLISHING A COMPANY IN GREECE
SUBMITTING THE ACTUAL [HARD COPY] COMPANY ESTABLISHMENT AGREEMENT
PARTNERS' LEGAL DOCUMENTATION
One of the compulsory prerequisites regarding the establishment of a Company is the issuance of a Tax Registration Number with the competent Tax Authority, the possession of which facilitates transactions in the sense that these are supposed to be processed according to legal provisions, the way the latter apply at the moment of the company's establishment. Furthermore and depending on the nature of the Company's founders (natural or legal persons, nationals, EU foreigners or third countries' foreigners) , and in light of the company's establishment, they must present before the competent One-Stop-Shop [within the Business Registry] clear and eligible photocopies of the following legitimate documentation:
Individuals or Legal Persons as Founders
Aa. Greek Nationals, need bearing an ID
Ab. EU member states' citizens, need bearing a valid ID or Passport
If the founder is a legal entity, then the representative's details are to be filled in.
If the founder is a natural person who is also a permanent resident abroad, a certified proxy is needed along with an apostille stamp (regarding these countries that form signatories of that certain Hague Convention) or as issued by the competent consular/ diplomatic authority
Ac. Third country citizens
Ac1. Founders of a capital share entity as well as founders of a Limited Partnership who bear – as general partners – full responsibility definitely are in need of:
Ac1.1. Valid passport or other traveler's documents recognized as such by international conventions, which need to bear as well an entrance permit in cases where such a thing is necessary
Ac1.2. Personal Statement of art. 8 law 1599/ 1986 (A' 75) regarding their intention to permanently reside in Greece and
Ac1.3. Given that they already reside, or they wish to reside permanently in Greece, a residence permit or confirmation that such a petition has been already submitted
Ac2.  General Partners, founders of a Partnership, are in need of the following:
Ac2.1. Valid passport or other traveler's documents recognized as such by international conventions bearing an entrance permit in cases where such a thing is necessary
Ac2.2 Residence permit or confirmation that such a petition has been already submitted
The aforementioned residence permit shall be allowing someone to exercise a self-sustained financial/business, or commercial activity and might as well be presented either in the form of a hard photocopy, or electronically via the One-Stop-Shop service  offered by the Business Registry, on condition that the online system provides for such a service.
Legal Persons as Founders of national business establishments:
Ba. Exact photocopy of the codified Statute of the Legal Person acting as Founder. When such a Statute is registered with the Business Registry, the photocopy should be sought for by the One-Stop- Shop authority on its own initiative, in its electronic form according to provisions of par. 2 and 3 of article 8 law 3419/ 2005, without bearing any further certifications, and shall be issued directly from the Business Registry Data base.
Bb. Decision on a case-by-case basis of the competent body of the entity at hand, or its partners for what is worth, with respect to the participation of the entity in the under construction company, and, additionally, appointment of a representative in order to have the establishment procedure concluded.
Bc. If the legal entity's representative regarding the establishment of the company is an utterly different person from the company's representative in general, and the company to be formulated has to be formulated on grounds of a notarial act, then a specific notarial proxy has to be issued. If the company establishment is to take place by way of a private agreement, a simple representation form bearing a signature's confirmation by the company's legal representative is way sufficient, if such a competency is provided for either by the Statute itself, or by a relevant decision reached by the Partners' General Meeting.
Legal Persons as Founders of foreign business establishments
Ca. Copy of the Legal Entity's Statute
Cb. Confirmation issued by the competent National Registry in which that Legal Entity has been  registered during the last trimester, from which (confirmation) the registration numbers derives as well as the fact that, this certain legal entity is by no means in a termination, dissolution or insolvency process, nor in any other procedure aiming at the satisfaction of its creditors' demands.
Cc. Certified copy of the proxy regarding the appointment of the legal representative or his/ her spokesperson here in Greece. All the aforementioned are to be forwarded according to world-set standards (for instance, an apostille stamp, a written confirmation issued by a consular, or according to international conventions already ratified in Greece) alongside their official translations as well.
OTHER NECESSARY DOCUMENTS
Proxy issued by the founders, given that the establishment process is to be handled by a representative
Proof of payment regarding capital share, in case such a procedure is considered necessary by law
Proof of payment as issued by the bank, in all those cases that such a bank deposit with regards to company establishment has taken place
Personal Statement as per article 8 law 1599/1986 (A' 75) which should include the following content:
d.a. no Tax Registration Number has been issued for the company to be established from the competent Tax Registration Authority
d.b. the seat of the company, and whether that specific real estate serving as the company's seat is fully owned, or leased, or it has been given for free
DOCUMENTS TO BE FILLED IN BY THE COMPANY'S REPRESENTATIVE, IN OORDER FOR A TAX REGISTRATION NUMBER TO BE ISSUED AFTER THE COMPANY'S ESTABLISHMENT:
An officially provided for document, as "Statement regarding launching/ amending a non-Natural Person's business", titled M3
An officially provided for document, as "Statement regarding business activities", titled M6 in case it is asked for, thus needed
An officially provided for document, as "Statement regarding relations of the tax payer", titled Μ7,
An officially provided for document, as "Statement of all Members of a non-natural person", titled Μ8, when such a thing is needed. Those (M) documents are available in proper (printable) form, on the official website of "AADE" (i.e. the Independent Authority of Public Revenue)
In case the founders of the entity have obtained a Tax Registration Number with regards to the Company' s business, namely as a company-to-be-established, they have to note it down in terms of the M3 document to be filled in.
       After having applied all relevant checks, the One-Stop-Shop service makes sure that it digitizes all relevant documentation necessary to the establishment process, and submits and registers all electronic details of the company, as well as the Company's Statute within the records of the One-Stop-Shop service, which is practically connected to the Business Registry itself, in order to have the company registered with the Business Registry.
On the other hand, and with regards to the company registration with the Tax Authority Registry so as to process the issuance of Tax Registration Number, the One-Stop-Shop service transmits solely in an electronic way all relevant data to TAXIS [the Greek Tax Authorities Database], while it also communicates to the Unified Organization Relating to Social Security (namely "EFKA" in Greek) the establishment of the new company as such.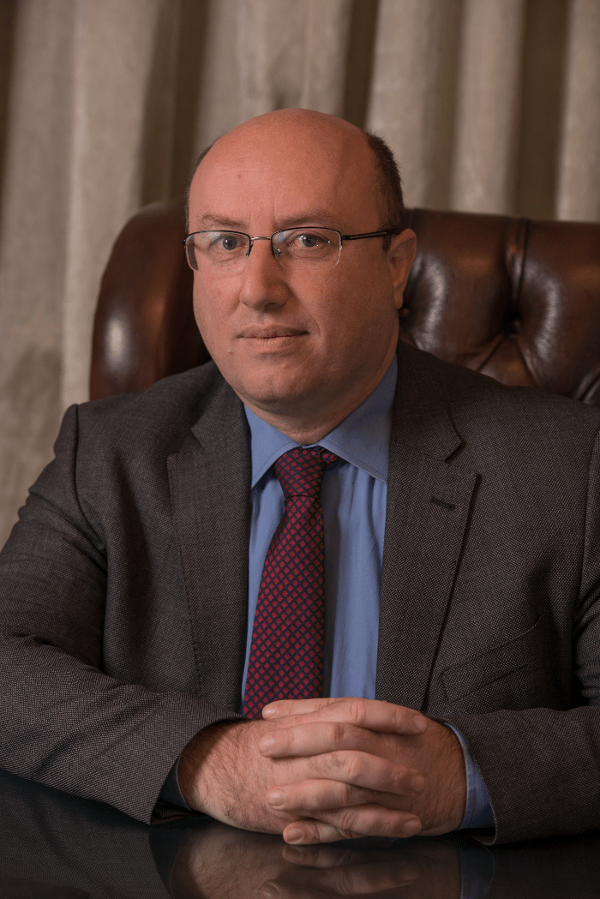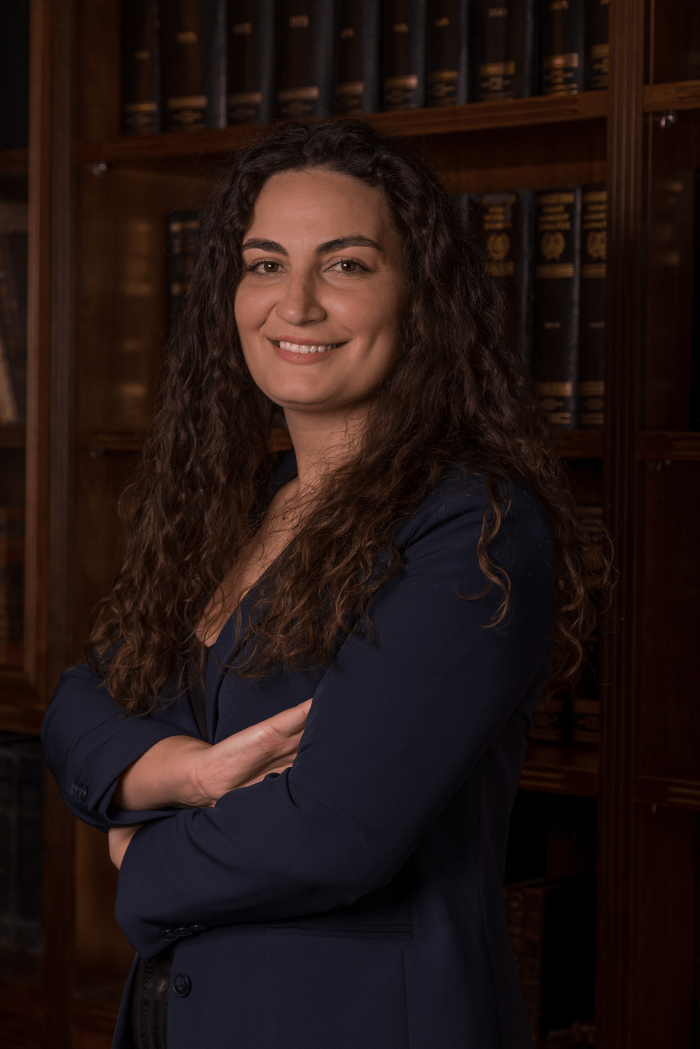 For more information on Company Formation in Greece
Please contact us on 800 11 500500 (Free Phone Number/Assignor Service – 24/7), or