Law 4605/2019: safeguarding the First (Main) Residence in Greece
Final time – extension: applications to be submitted until April 30, 2020
According to Greek Law 4638/2019 (Official Gazette181 Α΄/18-11-2019) – and in particular article 6 – the debtor of a bank retains the option to appoint a Lawyer with a mandate to prepare an application with regards to the protection of the First (Main) Residence.
If that is the case, the debtor shall not be the one to pay the appointed lawyer of his/ hers with a fee, due to the fact that this particular fee shall be paid by the creditor bank, therefore the people of our Law Firm are able to offer you their services without you bearing any financial burden (given of course that all appropriate documents and evidence shall have been gathered by you and they shall be delivered to us ready to be submitted, and that no further judicial action of any sort shall have to be taken. Needless to say though that if you need our further assistance in order to have those documents and evidence collected and even more so in terms of certain judicial procedures, then it goes without saying that an agreement in advance shall have to be in place regarding certain additional fee to be charged upon you).
In particular:
If it is a Lawyer that has prepared the debtor's application with regards to the arrangement of his/ her debts through the electronic platform available as set up by the Special Secretariat Managing Private Debts (according to art. 72 law 4605/2019), then it is the Lawyer that should be granted the fee of one hundred and twenty (120) euros plus the additional VAT, a fee which has to be paid in advance by the bank which possesses the very first position in terms of mortgage-succession regarding the protection of the first residence.

If such an arrangement is achieved, the creditor Bank that possesses the first position in terms of mortgage-succession is the one to pay the minimum lawyer's fee to the appointed Lawyer of the applicant-debtor which is estimated at an amount of two hundred and twenty (220) euros plus the additional VAT
We are future-oriented by setting strategic long-term goals; planning ahead is not just a necessity but an inherent characteristic of our corporate identity.
We strive for fairness by treating everyone with respect, not just courtesy.
Our mind-set is global thus we enjoy working seamlessly across borders.
We focus on delivering world-class legal services and advice, thus reaching for the highest standard possible means that excellence is the only threshold.
RESERVE YOUR RIGHT TO SAFEGUARD YOUR FIRST RESIDENCE
An arrangement applicable BOTH to Natural Persons AND to Entrepreneurs/ Businessmen
Law 4605/2019: perhaps your last chance to save your first residence
The duration of this on-going legal process is only until late April, i.e. April 30, 2020 therefore the time-frame available is quite tight
The legal arrangement reads mainly as follows:
Beneficiaries:
Employees

Pensioners

Unemployed

Free-lancers

Merchants

Businessmen
Scope of the arrangement:
It is all about the right to safeguard the first residence right by setting an amount estimated at about the 120% of the real-estate property's commercial value
Goals to be achieved:
Cease of liquidation

Cease of auction

Cease of applying a mortgage or the pre-notice of a mortgage, AND ADDITIONALLY

Simultaneous arrangement regarding payment and final resolution by the end of 25 years' time by applying an interest rate of 2%
Issues that may have to be resolved:
Lack of supporting evidence

Mishaps and mistakes while filling in the necessary details when making use of the available electronic platform at hand

Necessary work to have been dome in advance in case a further negotiation process needs to get introduced after the Banks have brought forward their suggested plan-s
To recap, please take into the consideration the following:
This law is about the protection and safeguard of the first residence

Such a real-estate serving such a purpose must bear either a mortgage or the pre-notice of a mortgage

Your debt has to be unarranged

The commercial value of your first residence could be of an estimated 175.000,00€ if certain business loans are to be arranged, or of an estimated 250.000,00€ if the loans at hand are strictly housing ones

The annual family income as such should not be above 12.500, 00€, an amount which can be further increased by 8.500,00€ in case of a spouse, and even further increased by 5.000,00€ for every dependent family member and up to three such dependent members

The total amount of the money to be paid has to be up to 130.000,00€ per debtor, or up to 100.000,00€ per debtor if the debts at hand derive essentially from commercial loans
What we offer and how we can help
Collection of all documents issued by all competent courts and by any other involved authority

Checking eligibility of a debtor with the electronic platform at hand

Filling in all necessary data at the electronic platform at hand

Negotiations with all banks in order to have all arrangements finalized

Preparation and submission of the application to the competent Court houses in case all extrajudicial procedures fail to move forward
The issue of safeguarding the right of first residence has been on the forefront of worries with regards the Greek society these last ten years, given that thousands of loan-receivers have found themselves in the most unpleasant position to seek all sort of ways and procedures in order to instantly and effectively to safeguard the fundamental right of residence which during these years of crisis has been found in limbo.
The arrangement that came up thanks to the provisions of law 3869/2010 (most widely known as "Katseli law" named after the Minister who introduced it accordingly) appeared as a life-vest in the Greek legal reality in order to make tangible both the extrajudicial as well as the most favorable to Greeks judicial procedure to safeguard their first residence right, in a way never before known not only to the loan-receivers as such, but also to other involved parties, like for instance legal specialists, both lawyers and judges alike.
The obvious outcome after such a procedure introduced thanks to law 3869/2010 with regards to Highly-indebted Natural Persons, as it had been actually the proper title of that legal arrangements, has currently been law 4605/2019 which was set into action only a year ago, on April 2019, and which in particular and with regards to Part F' – among many other arrangements – and in even more detail, with regards to articles 68 to 84 predicts and frames the PROGRAM REGARDING FUNDING TO REPAY HOUSING AND COMMERCILA LOANS WITH REGARDS TO MORTGAGES RELATED TO FIRST RESIDENCE
Terms and Conditions in order to have someone on-board with regards to the favorable arrangements as provided by law
For those of us who have been familiarized to the status already introduced by law 3869/2010 and all its later-on amendments, that specific legal framework introduced currently by law 4605/2019 seems to be quite similar. In particular:
It is only about natural persons. However, there is a significant deviation as opposed to the previous arrangement, and the matter of the fact is, that this current arrangement which is now still valid and which is to be remaining in effect until the end of April 2019 entails all those natural persons who even have a liquidation ability, thus they used to operate or up to now they have been entrepreneurs/ businessmen, and so, in a few words, not just small-time businesspeople, not just free-lancers of any sort, but even more so members of General Partnership formations or Limited Partnership Formations who until very recently have been unable to join such arrangements due to the fact that they are still in principle and unconditionally considered proper businessmen.
This certain deviation as already explained more or less took place because of the way the new legislation dals with things, by setting at the very center of things the safeguard of the right of first residence without no further a-do, while the previous legal arrangements, at least in theory, had been providing for the arrangement of debts of the highly indebted natural persons by providing in the side-ways a little something with regards to the safeguard of first residence.
The right which currently falls under the veil of protection is any such right of real-estate essence which may as well be proven by the applicant at hand in a very specific way suggesting that this real-estate property practically constitutes the applicant's first residence. After ll we should always keep in mind the fact that it is quite useful and legally defining that if we are to proceed legally with a Judicial Petition which will have to be submitted to the competent Magistrate Court, that certain competency shall be defined by the premises of the real-estate property which is described and suggested in the Petition as such, and not by any other real-estate which might be in one's possession, e.g. a country house, a storage place etc.
Needless to say though and before even getting close to submitting a Judicial Petition to the Competent Magistrate Court, this current legal framework provides for a digital platform wherein applications are to submitted, a platform which according to the very wording article 71 has been created by the General Secretariat of Computing Systems of the Ministry of Finance in combination with the Special Secretariat Dealing With The Handling of Private Debt, which has been operating within the infrastructural premises of the aforementioned Secretariat
The eligibility requirements have been presented in detail and thoroughly in par. 1 of article 68, and what strikes us as important is that the operational and validity deadline is until April 30, 2020 in order to ensure that the safeguard of the first residence is of unequivocal status versus any opposed attempt of any third party who wishes to initiate a liquidation process
The platform asks for the filling in of several details which even though they seem to be a lot, at the end of the day it is just what is necessary enough in order for the financial institutions involved and possibly the judge who could be invoked to participate in the long-run to have a quite extensive and clear idea of one's overall debts, family and financial situation, one's ability to repay and close all loose ends regarding finances, in a way that only the financial institutions as such shall be compensated, but also both you and your family shall be able to preserve your precious and necessary first residence.
You yourselves shall appreciate our cooperation as soon as you realize the defining and spot-on assistance we are able to provide to you in the most effective of ways while collecting and submitting all necessary documents as defined by law, by also de-coupling you by all those procedures which not only are meant to be time-consuming, but they are also proven to be extremely frustrating , by destructing you at the end of the day by all the important issues, an outcome which in the long-run might be proven to be fatal for the whole of the procedure at hand
There are two more things that need to be sorted out with regards to the procedure at hand. First, you should always bear in mind that whatever you decide to submit and bring forward shall be treated as evidence provided within the framework of a full and detailed Formal Statement, therefore you are meant to be held responsible against all Banking Institutions and the State alike.
This extensive responsibility of the sort alongside the sense of obligation derived by the whole process happens to work in the most significant and assistive way, which is analyzed as follows: as soon as the Petition as such gets submitted within the framework of the electronic procedure within the digital platform the way it has been regulated, all procedures instigated by the Banks and your debtors in general get SUSPENDED either within the framework of the Code of Professional Ethics deployed by the Banks or within the framework of the liquidation process with regards to the first residence due to the fact that the eligibility criteria get lawfully and competently in process in order for the applicant to fall within the beneficiary framework at hand.
We are about to summarize this presentation of ours at hand by providing further some numerical figures, and by getting ourselves committed to the promise that from the very first appointment which shall be arranged with you, all those vital and fundamental issues that happen to be of importance shall be thoroughly and in detail answered respectively.
To begin with, the sum to be paid to all debtors and to the end of having the first residence properly safeguarded is set to 120% of its initial value, in monthly installments of the same amount, and by instigating an interest rate of the sort that equals the Euribor one plus two percent more (2%).
The value of the first residence is the set to be the commercial one, as already registered with the interested banking institution at hand and as of the date of December 31 of the just previous year just before the submission indicated by article 72 of the prevailing law
The annual family income of the applicant at hand during the last year should not be above 12.500, 00€, an amount which can be further increased by 8.500,00€ in case of a spouse, and even further increased by 5.000,00€ for every dependent family member and up to three such dependent members
The total amount of the money to be paid has to be up to 130.000,00€ per debtor, or up to 100.000,00€ per debtor if the debts at hand derive essentially from commercial loans
Under certain circumstances which are to be examined for each and every specific instance at hand, the State shall be aiding with the monthly installments to be paid according to article 75. That sort of aid/ contribution shall be deposited in a certain bank account which cannot be confiscated while the beneficiary is solely the applicant as such and for as long as the whole of the arrangement applies.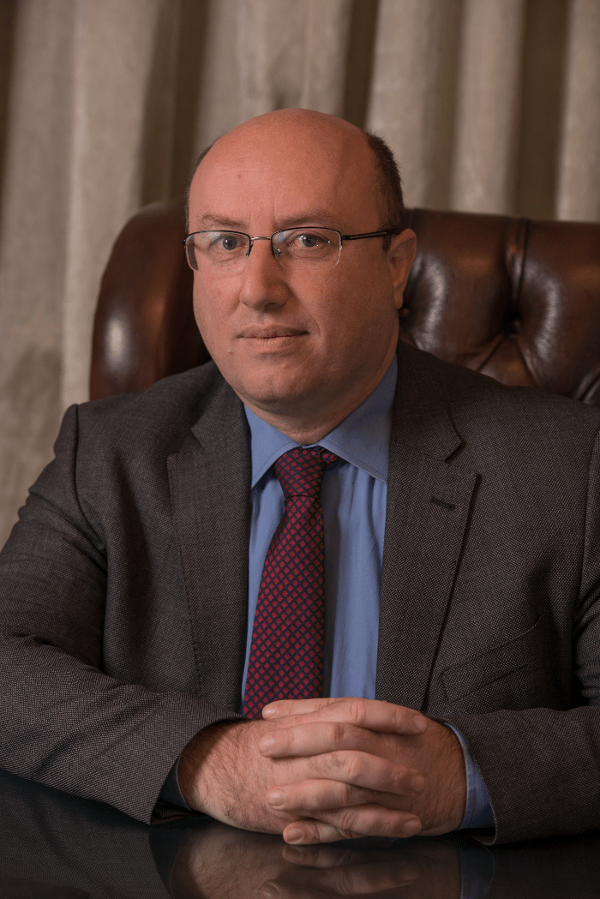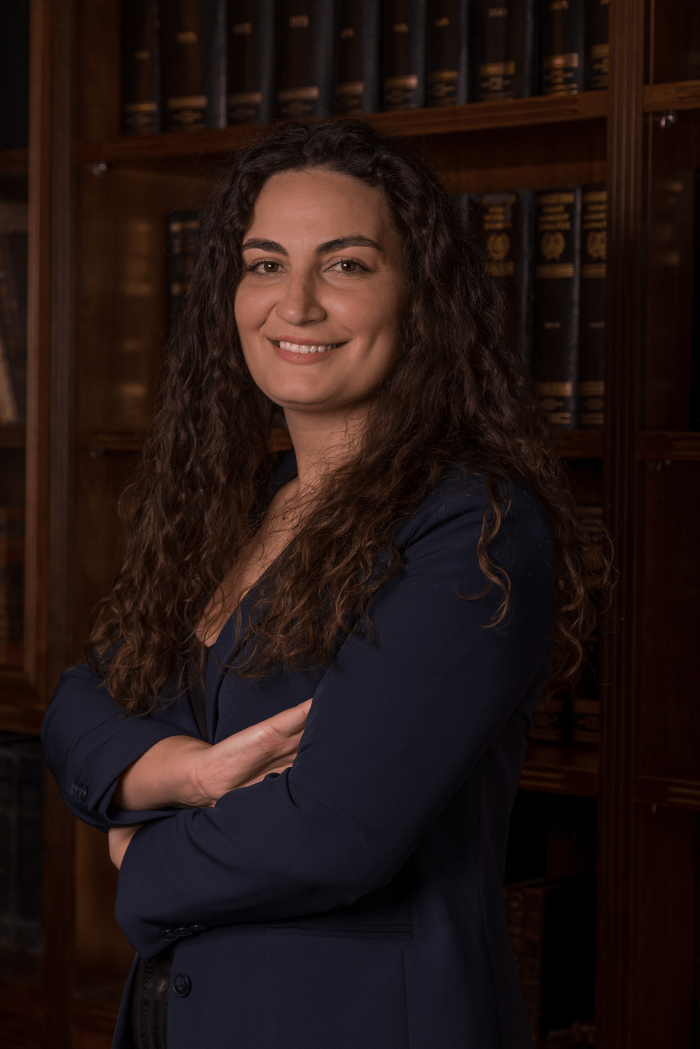 For more information on Auditing Services
Please contact us on 800 11 500500 (Free Phone Number/Assignor Service – 24/7), or