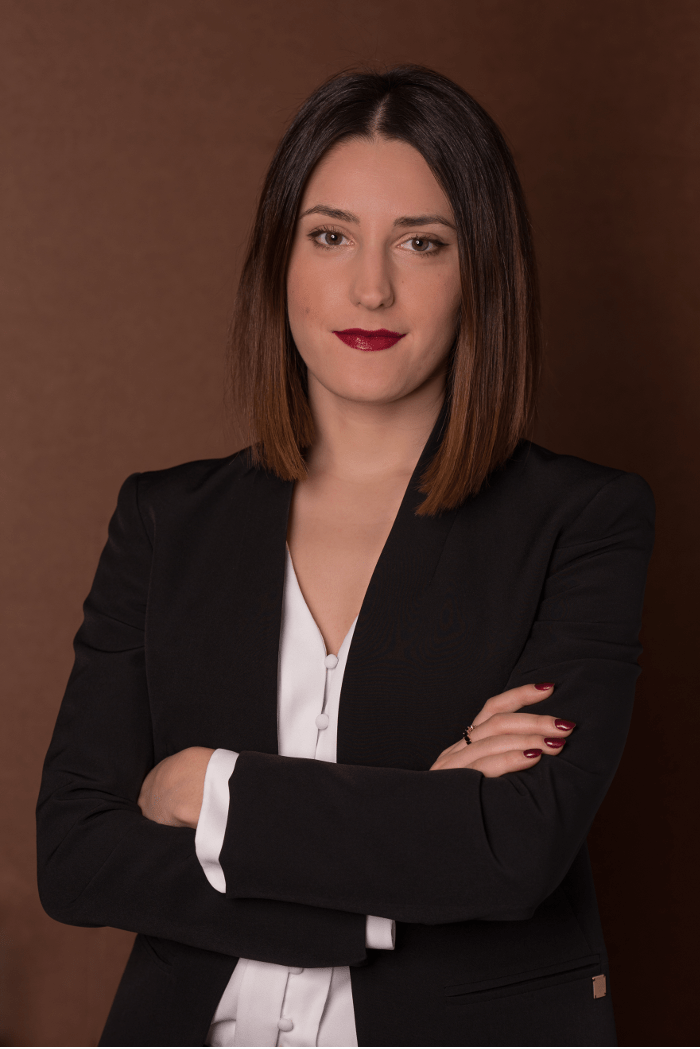 Micha Maria-Mirsini
Partner – Lawyer at the Court of First Instance – Data Protection Officer (DPO)
(GR)
Maria-Mirsini was born in Arta, Greece.
She is a Partner at "Oikonomakis Law" and a Lawyer at the Court of First Instance, registered at the Piraeus Bar Association in Greece (Member Νο.3762).
She graduated from the Thrace Law School (Democritus University of Thrace, Greece) in 2017.
Among the fields of her legal expertise are: Banking and finance, Merger control, Embezzlement, Fraud and asset recovery, Criminal Law, Shipping.
Moreover, she has a certification of education and training as a Data Protection Officer (DPO), according to the General Data Protection Regulation (EU) 2016/679 and has attended numerous seminars regarding cyber security, computer network security and GDPR.
Maria-Mirsini is currently attending the Postgraduate Program "Law and Information and Communication Technologies" at the University of Piraeus, Greece.
Languages: Greek, English.
Tel.:
+30 210 3600036
E-mail:
Contact Us

Micha Maria Mirsini's Pracice Areas