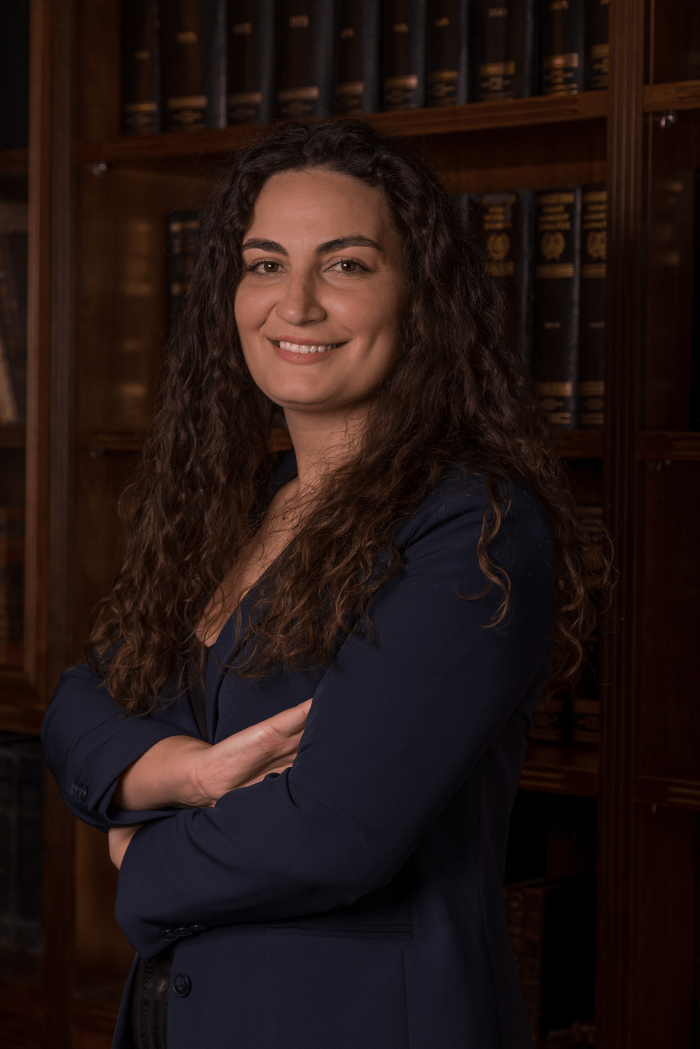 Mitrogianni Aikaterini
Lawyer – Head of the Commercial and Corporate Law Department
Lawyer at the Supreme Court and the Council of State
Αccredited Mediator
(GR)
Katerina was born in Patra, Greece.
She graduated from the Thrace Law School (Democritus University of Thrace, Greece) in 2011.
She was registered at the Athens Bar Association (Greece) in 2013 as a Lawyer at the Court of First Instance with Registration Number 34937.
Later, she obtained an MSc in  "Law and European Unification" from Panteion University of Athens (Greece) in 2014.
She is a Court of Appeal Lawyer since 2017 and a Lawyer at the Supreme Court & the Council of State since 2021.
Αikaterini is also an Accredited Mediator (by the Ministry of Justice, Transparency and Human Rights of Greece).
Languages: Greek, English, German, Italian
Phone:
30 2103600036
E-mail:
Contact Us

Mitrogianni Aikaterini's Practice Areas